An Overview of our Tax Accounting Services
Business Tax Accounting: Corporate and Small Business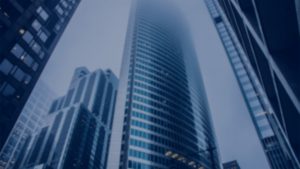 Navigating the potential tax impacts on your business is extremely complex. Without a doubt, the United States tax code is one of the most difficult bodies of regulations to endure. As a new owner of a Limited Liability Company a number one priority for you is finding a tax professional that can aid you in the journey of becoming tax compliant.
The qualifications for a tax professional should be straightforward and we thought we would help you understand the values we place the greatest priority on.
Trust: Not only is a tax professional going to handle all your sensitive information, you will need to trust their ability to guide you through the process. Are they bringing relevant information to your attention, so that you can avoid unnecessary tax pitfalls?
Communication: How well does your current tax preparer communicate?  What information are you evaluating in your business and are they providing a plan that will help you save? All too often taxpayers are having to hunt their tax professional down to get the information they need to make a decision.
Planning: Good planning and forward thinking are key to making successful decisions for your business. Do you have a plan? Are you formulating a strategy that aligns your goals for your business while avoiding potential tax? Plans are important to securing your future as a business owner.
SimpleStart LLC has been founded with the purpose of aligning business goals with a successful tax plan. Our core strengths have been developed with a leader who has pioneered the tax consulting business environment, highlighting the pathways each unique business scenario provides to a valuable tax plan. We provide services that can be paired with your new LLC or your existing business that will save you money and help you create those valuable reinvestment dollars your business deserves.
Here are some of the tax services we know you will need:
---
Why Simple Start?
SimpleStart LLC was started by Nathaniel Lamb, a tax professional with big world experience packaged for the everyday just starting entrepreneur. After working in the tax and legal environment for more than 14 years he began to notice a trend that unsettled him. Year after year, new clients would come to him to do their taxes. After His extensive review of their LLC he began to notice that…