An Overview of our Tax Planning Services
Plan your taxes now for 2021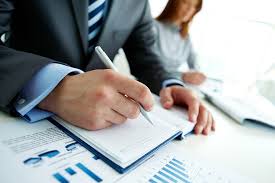 Tax Planning is the fundamental difference between a quality tax professional and one that's not. Your goal as a business owner should be to get in front of every decision that could create large distortions in your ability to manage cash and resources. We believe, here at Simple Start, that tax is a potential disruption in your ability to serve your customer base. Planning does require time to review the appropriate information and make a decision that provides for the best possible outcome. However that doesn't mean that planning can't be as efficient as most other things you build into your daily schedule as a business owner.
We want to partner with you as your tax professional and make tax planning an intentional moment in your business owner life. Simple is in our name, and we make this part of the process exactly that. You need relevant information as the tax code continues to change, uncovering valuable opportunities to you and your business.
Tax Planning is automatically part of the process when we serve you as our tax client. We will send out newsletters and relevant information when the time comes making you aware of a valuable decision that may be coming your way.
We charge a variable rate on all tax planning projects. In fact, this is the only service where our rates are not fixed per return. Let us be clear though, these projects will often be specific and ground breaking to the way you conduct business.
However we do not charge for planning that centers around general legislative changes that affect the way in which tax is now being assessed concerning specific areas of the tax code. This process of discovery will happen throughout the newsletters we provide and the questions you may ask. 
---
Why Simple Start?
SimpleStart LLC was started by Nathaniel Lamb, a tax professional with big world experience packaged for the everyday just starting entrepreneur. After working in the tax and legal environment for more than 14 years he began to notice a trend that unsettled him. Year after year, new clients would come to him to do their taxes. After His extensive review of their LLC he began to notice that…